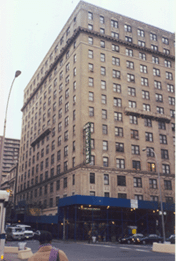 On March 19, 1940 - Adar II 9, 5700 - the Lubavitcher Rebbe, Rabbi Josef Isaac Schneersohn arrived in New York on the S.S. Drottningholm. Thousands of followers and many representatives of various organizations, as well as civic authorities enthusiastically welcomed him.
Immediately upon his arrival, the Rebbe made it known that it was not for his own safety that he had made the trip to the United States, but because he had an important mission to fulfill during his sojourn there. This was to make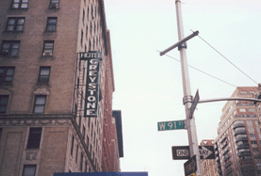 America a Torah center, which would take the place of the ruined Jewish communities of Europe.
The Central Lubavitcher Yeshiva was established that day, and it became the forerunner of many Yeshivot and day schools throughout the United States. The Rebbe continued his efforts on behalf of his war-afflicted brethren overseas, and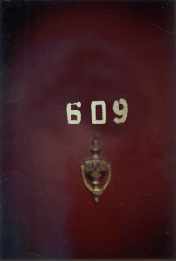 at the same time concentrated on his avowed intention to bring about a religious revival in the United States.
For the first month, the Rebbe resided in the Greystone Hotel in Manhattan.
Pictured are the hotel and room where the Rebbe resided.
Pictures courtesy of Rabbi Avrohom Dovid Vaisfish